Annual Fundraiser Celebration
Annual Fundraising Celebration
Terra Verde Discovery School's annual fundraiser celebration is held in the spring. Parents, faculty, staff, and advisory council members work together to create a fun evening to celebrate our school. Funds raised support our operating budget.
Approximately 300 guests from Terra Verde's extended community attend the event. Each year the party includes dinner, dancing, and mingling. The highlight is a live and silent auction. Guests bid on items such as trips, sporting events, student projects, and more.
save the date:
February 25, 2023
6 PM - 11 PM
BBQ, BOOTS, & BOOZE Green Gala
at The Nest at Terra Verde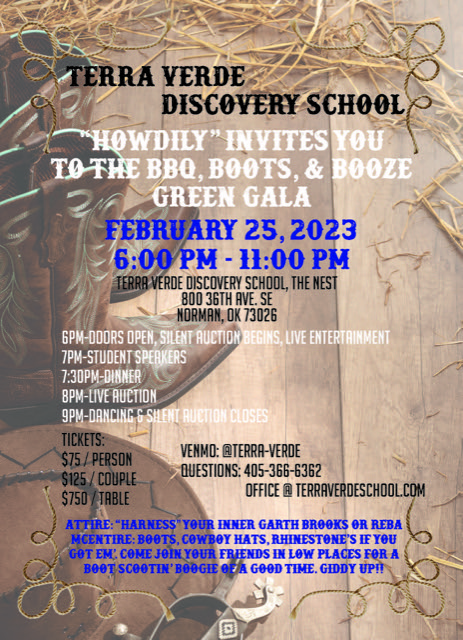 Can't attend? Please consider making a donation HERE!